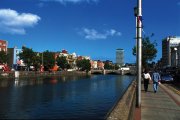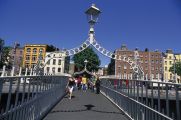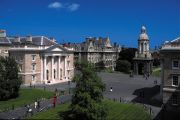 Travel and Accommodation
We recommend that you stay near the Herbert Park Croquet Club, rather than trying to find something near Carrickmines, for a number of reasons. First, there is much more accommodation of all types available near Herbert Park. Next, if you have to travel in the morning to a match, it's going to be much easier to travel from Herbert Park out to Carrickmines against the flow of rush hour traffic rather than vice versa - and we hope to be able to organise lifts for as many players as possible. And finally, the Herbert Park area is much closer to the centre of town than Carrickmines and so has more to offer when you are not playing.
The best way of getting from the airport to the Herbert Park area is to use the Aircoach ("blue bus") which offers a fast and frequent service for €7 single or €12 return and stops at the major hotels.
Accommodation Suggestions
There are a number of options in the Herbert Park area, from bed and breakfasts to hotels. It is also possible to rent rooms in Trinity College.
The Dublin Tourist Office is also a good source of information.