Robert Barklie won the Inaugural Open Golf Croquet weekend on 6th and 7th October, beating Simon Williams 6-7, 7-5, 7-4. Their contrasting styles produced a very entertaining final.
The Tournament, played in glorious sunshine, had a full entry of 20+ players and consisted of 5 blocks of 4 players with the block winners and the three next highest scoring players competing in the knockout. Entrants varied from highly experienced players to some who had never tried the game before, with ages ranging from 14-80!
Along with the locals, the five visitors – Syd Jones from Cornwall, Robert Barklie, Elizabeth Moore, Pauline O'Regan all of Herbert Park, and Simon Williams as Chairperson of the CAI all enjoyed the great summer weather, the wonderful scenery and the fabulous hospitality at the Waterville Lake Croquet Society's home overlooking Lough Currane and the Macgillycuddy Mountains.
The Consolation America Doubles run on Sunday was won by local pairing of Hugh O'Neill and Maria Corkery winning a close game against Pauline O'Regan and Ann Courtney.
Without doubt, management of this event was not only the most challenging ever, but also
the most rewarding! The weekend has really put Croquet back on the map in Waterville.
Already there are some real bandits in the making along with some Croquet fanatics soon to be reckoned with.
Leo Dungan - Manager
Full report and photos to follow from WLCS
Player Report:
My grateful thanks to everyone at Waterville for a wonderful weekend of croquet, hospitality, lovely venue and eell organised.
Special thanks to the Manager for successfully coping with me and the croquet.
Guinness was as good as ever and I even had the excitement of the gazabo falling on me, there is always time for a new experience! I am definitely booking for next year.
Syd Jones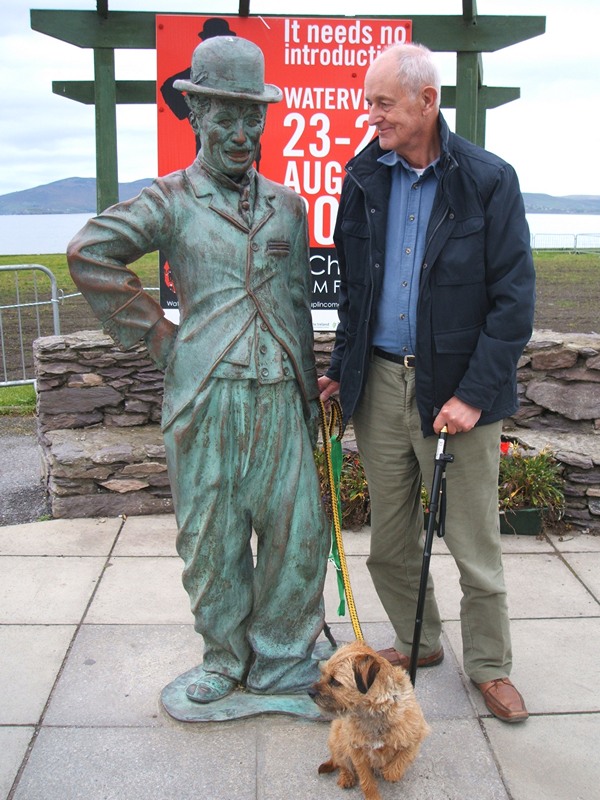 Syd Jones from Cornwall chatting to Charlie Chaplin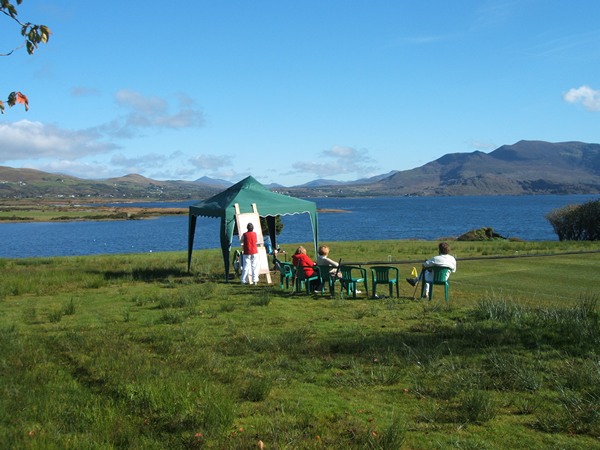 View from the side of the new Croquet Lawn, across Lough Currane to the Macgillycuddy Reeks
Lovely sunny view on Saturday from the Croquet Lawn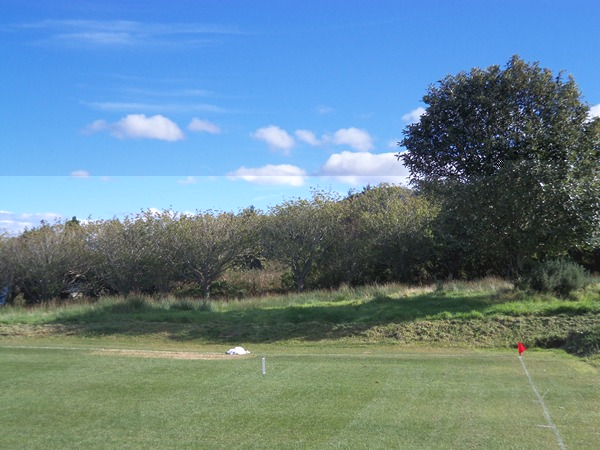 Shows what the new lawn was cut from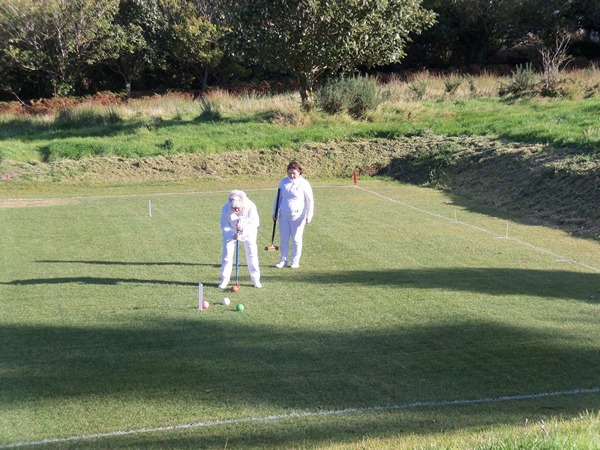 Pauline O'Regan on her way to the knockout!