Patsy Fitzgerand won the Irish Open Golf Championship at the 13th hoop in a thrilling and close final beating Charlie von Schmieder. See photo below of Charlie's Jump shot at the 13th which would have won the title.
The weather conditions were very changeable from cold heavy rain to warm sunshine. Nevertheless it was a very enjoyable competition. Photos and results below.
Results:
Championship Winner: Patsy FitzGerald. Runner Up: Charlie von Schmieder.
Handicap Doubles:  Winners.  Karen Davidson Perrins and Martin Gilmatrin.  Runners Up: Jane O'Neill and Sylvia Briggs
Plate Winner:  Alan Looney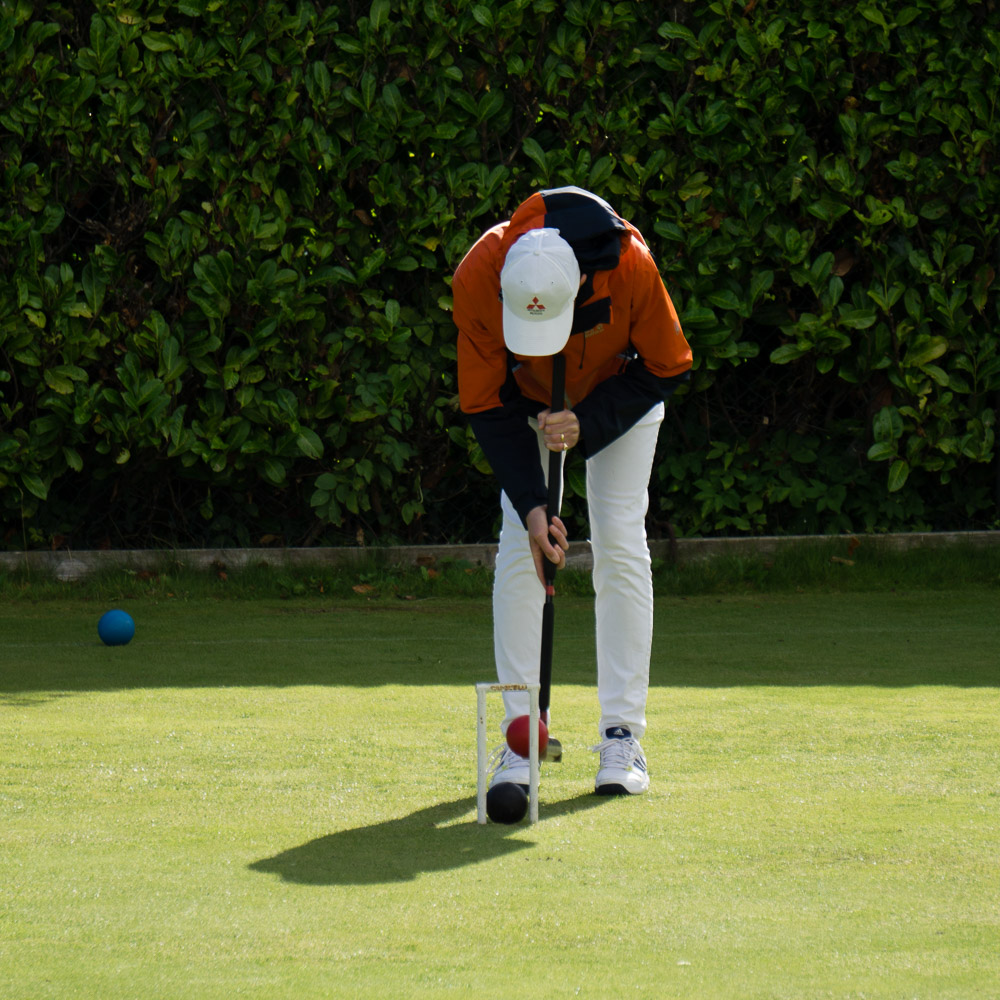 Charlie's final shot at the 13th
The event was played in sometimes challenging conditions.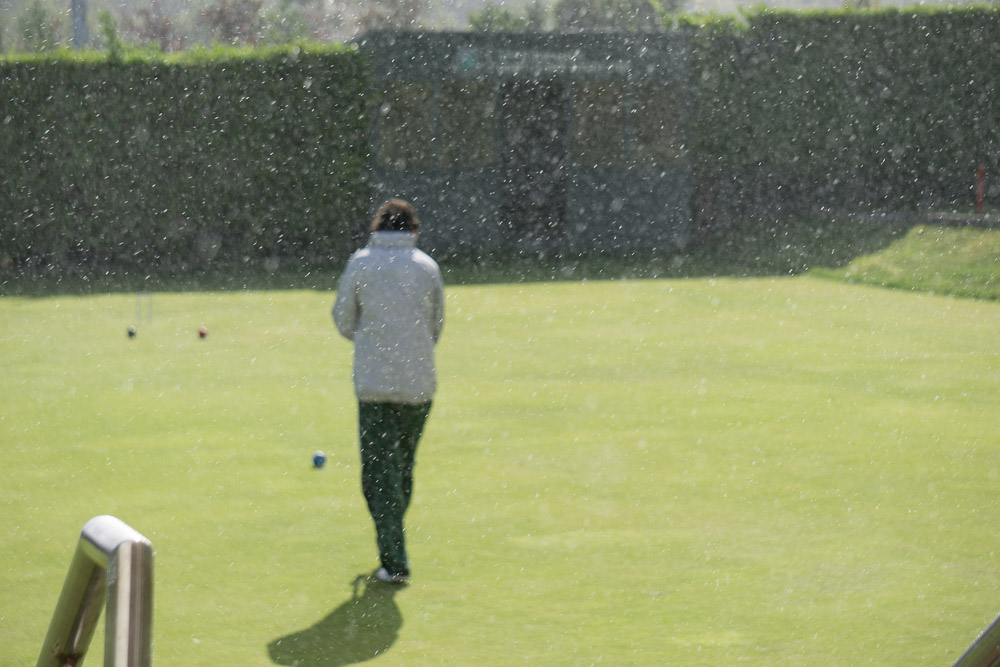 Patsy playing the final in the rain.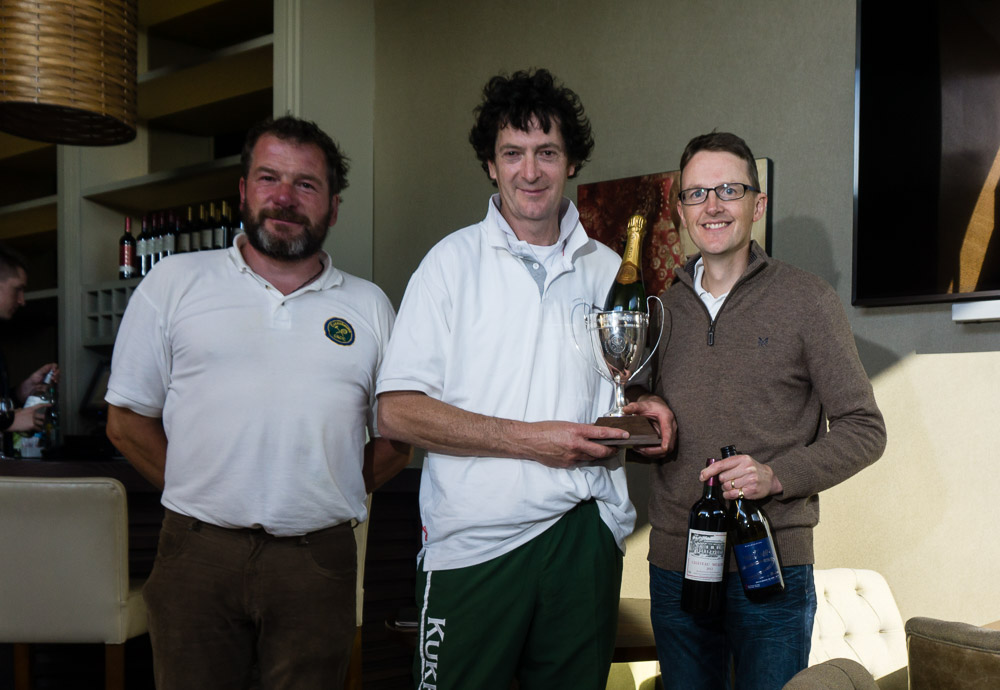 The winner, the runner up and the tournament manager, Simon.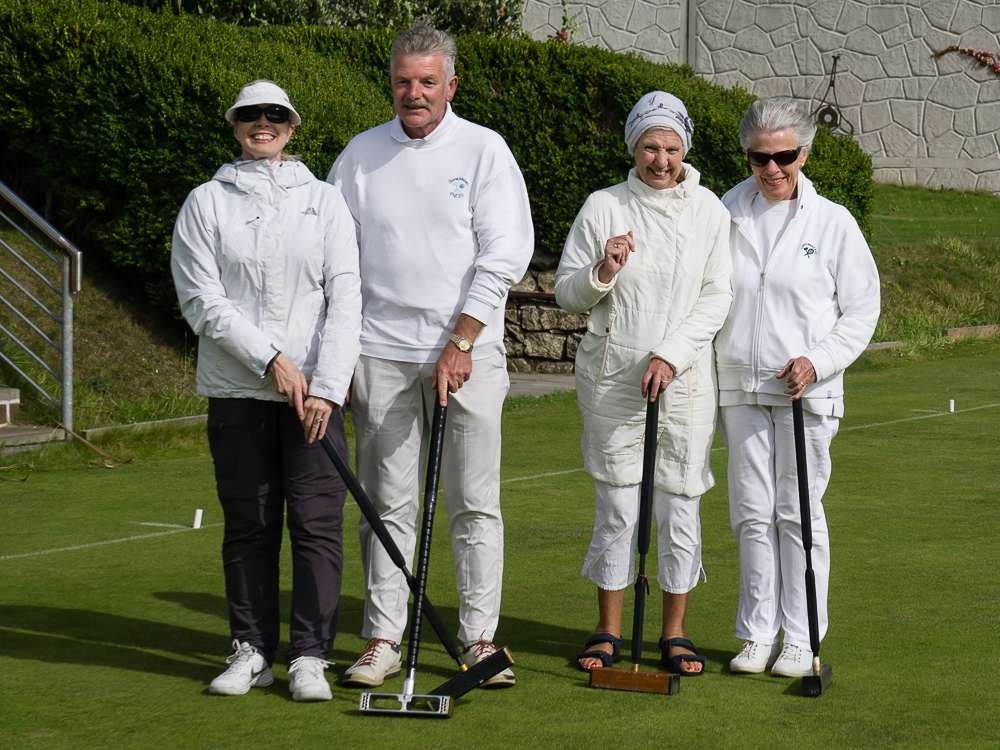 Golf croquet Handicap Doubles finalists.