On 28 June 2015 the Strokestown Croquet Club provided an entertaining break between lectures at the First Annual Irish Famine Summer School. Held in Strokestown Park, students and lecturers came from North America and other regions. Club members wore vintage dress in keeping with the historic theme. Skirts and hats were provided in addition to mallets and balls to students who wanted to try a swing or two.
Picture below.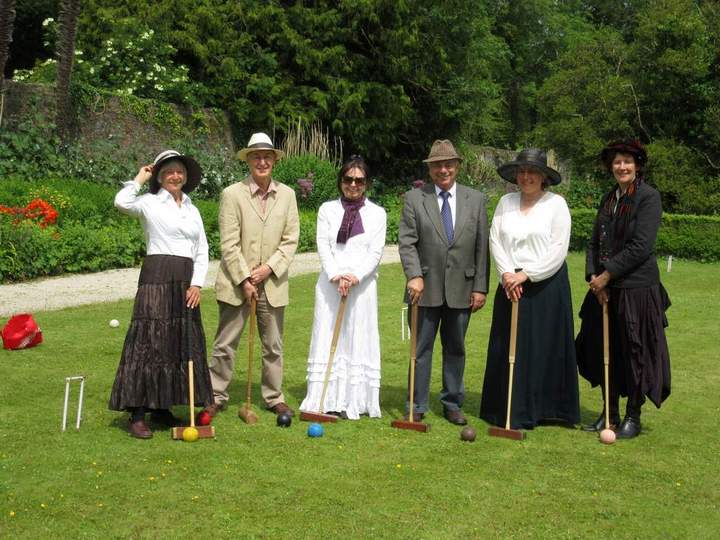 Strokestown Croquet Club and guests ham it up before a round of Golf Croquet.
The club is open to anyone interested. Games are held in the Walled Garden in Strokestown Park on Wednesdays from 10:30 to Noon from May thru September, weather permitting.