Tier 1 - Johannesburg, Nov. 25-Dec. 2, 2012
Ireland's team of Edward Cunningham, Jack Clingan (R), Evan Newell (C), Fred Rogerson and Simon Williams represented the gamut of Golf Croquet styles. Following extensive practice and Evan's success in the Egyptian Open, we were hopeful of being a nasty surprise to more highly-regarded teams, but in the event were often just nasty, with each player performing slightly below average form. This inaugural team championship proved to be an unprecedented test both of stroke-play and match discipline for everybody involved, and match-play hardening and experience rather than brilliance proved to be the deciding factor, with our relative lack of the same leading to some disappointing performances. The results (www.croquetscores.com) show many matches being decided in the last two hoops of the third game (and thus often in the fourth hour of play). Too many of these went against Ireland.
For example, the winners and ante-post favourites Egypt, though stretched by the talented young team from New Zealand in the first half of the final, marched on to what was eventually seemed quite an easy win in the second half. It is fair to say that in general there were no easy wins, or even easy hoops, available against anyone. Ireland lost all her group matches, defeated Australia in the plate, and was beaten into 6th place by South Africa, so at least avoiding the indignity of relegation to the 2 nd tier. In this match (see picture), South Africa retained the Maureen Bamford Trophy, last played for a long time ago, and the lady herself was present to hand it over to her proud son! England beat the U.S.A. for 3rd place, and Sweden beat Australia to take 7th place.
The playing conditions (very flat, fast bowling greens) favoured the accurate approach to the hoop with blocking of the opponent's shot. In these circumstances, the Irish jump shop was found wanting, and declining the jump led to long, tiring battles in the hot sun – this was easier to endure in the doubles matches, and Rogerson and Williams especially, displayed amazing patience both with slow opponents and each other. The absence of interference by referees was also noted and commended by all, but in their four-and-three-quarter-hour match against Australia, Williams and Clingan were surprised to be warned to speed up by the referee more than four and a half hours in, at hoop 12 in the third game!
The tournament was managed with supreme efficiency by Tim King, and the organising committee, headed by Chris Wakeham, did the best job imaginable. Our venues, Country Club Johannesburg and Morningside Country Club, and our practice venue, Zoo Park Bowling Club, are all to be congratulated on their lawns and their hearty welcome to the competitors. CCJ is simply a sort of earthly paradise, Zoo Park comes in for special mention for its lunch selection, while Morningside has the best bowling greens. Johannesburg is not nearly as grim as rumour paints her, the people both in the clubs and on the street were uniformly friendly.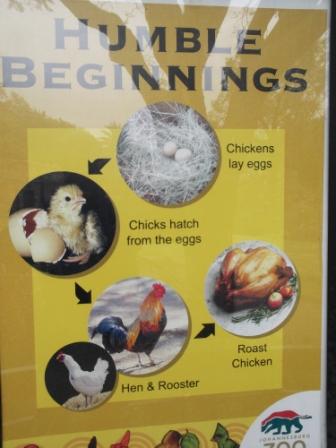 An old story retold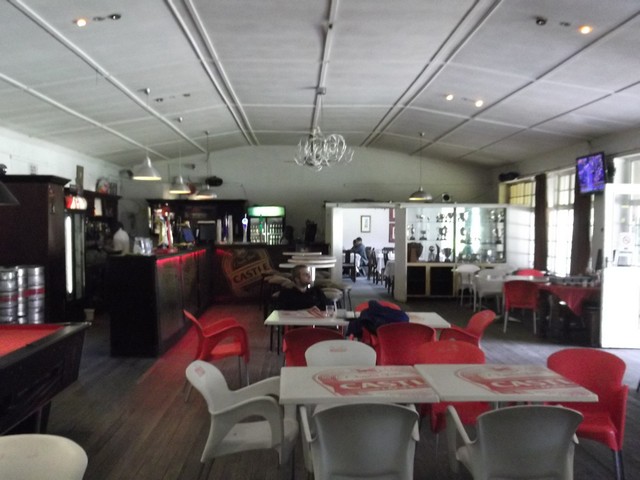 The bar at Zoo Lake, scene of the best lunches in the Southern Hemisphere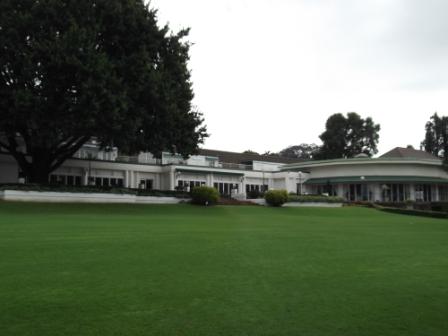 CCJ clubhouse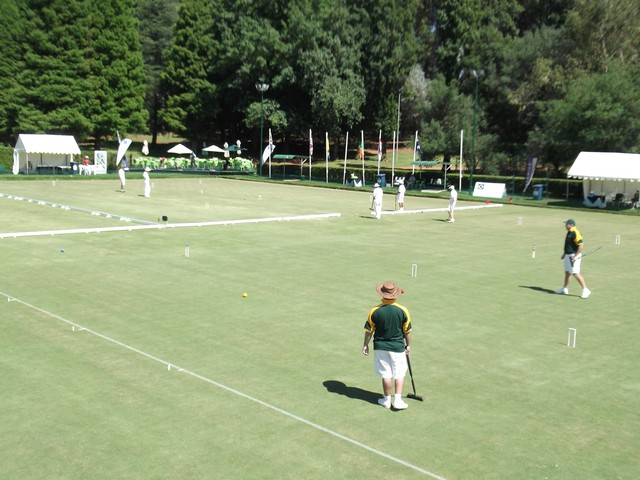 CCJ Lawns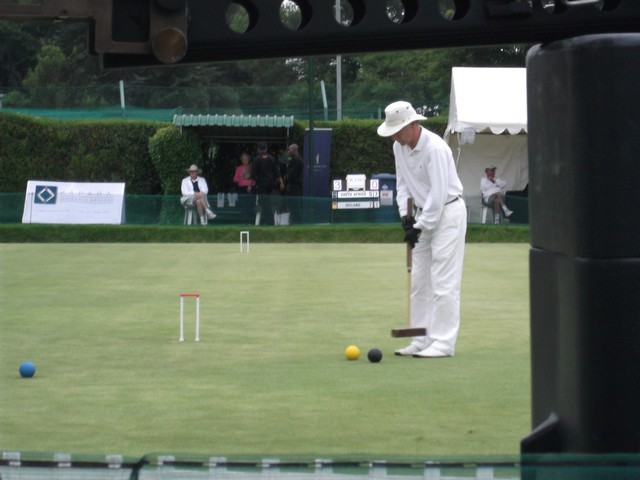 Evan in action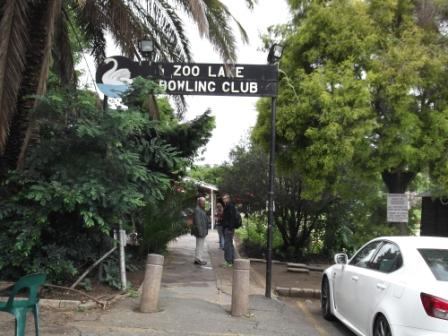 In case you hadn't noticed, I liked this place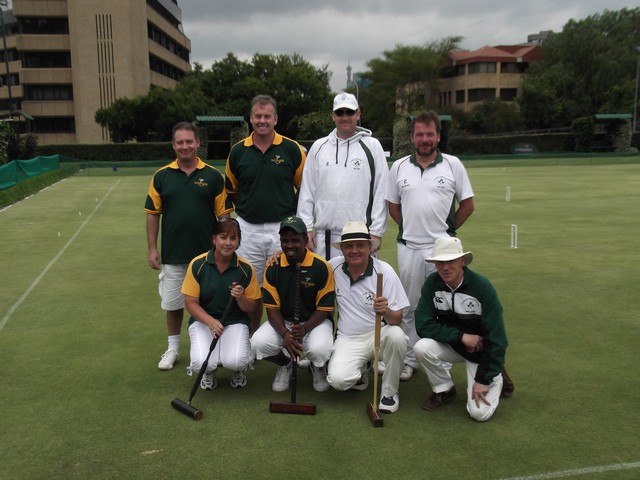 South Africa & Ireland teams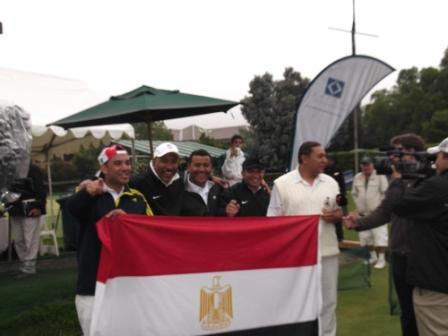 The Victorious Team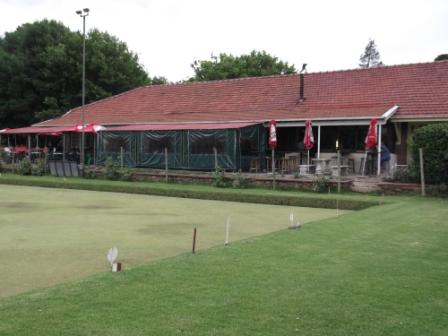 Zoo Lake clubhouse