Final Score  CAI 14 - CA 7
The annual match between Ireland and England for the McWeeney Trophy was played last weekend for the first time since 2019.
The Irish team was Sandy Greig, Nathaniel Healy (C), Alan Looney, Gerard Osborne Burke, Robert Miller and Geraldine O'Rourke. This year there was a change of format, with three rounds of doubles involving different partners and two rounds of singles, which made for an interesting but difficult run of games as each player adapted to a new partner.  Played in perfect weather at Carrickmines, where the lawns ran very true,
Ireland went 2 - 1 up after the first round and never relinquished the lead, being 7 - 5 up at the end of play on Saturday and eventually winning four out of five of the final round of singles, to emerge winners by 14 - 7.
The entire match was played in a most sporting atmosphere but there was an opportunity for Simon Williams as referee to produce the guillotine to determine if a ball had gone out of play, the first time that the instrument has been put to work in many years.
The Maugham Quaich, awarded to the best player of the weekend, went to Alan Looney. Alan was the only person to win all his five games and his angled jump shot through 4 back will be spoken of for a long time!
Full Match Results at CroquetScores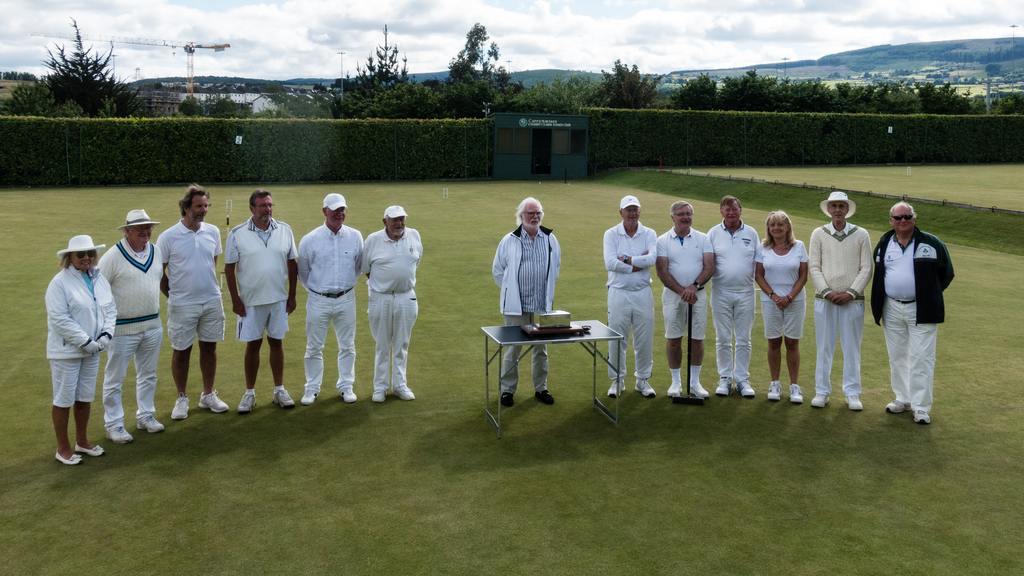 Both Teams with the Trophy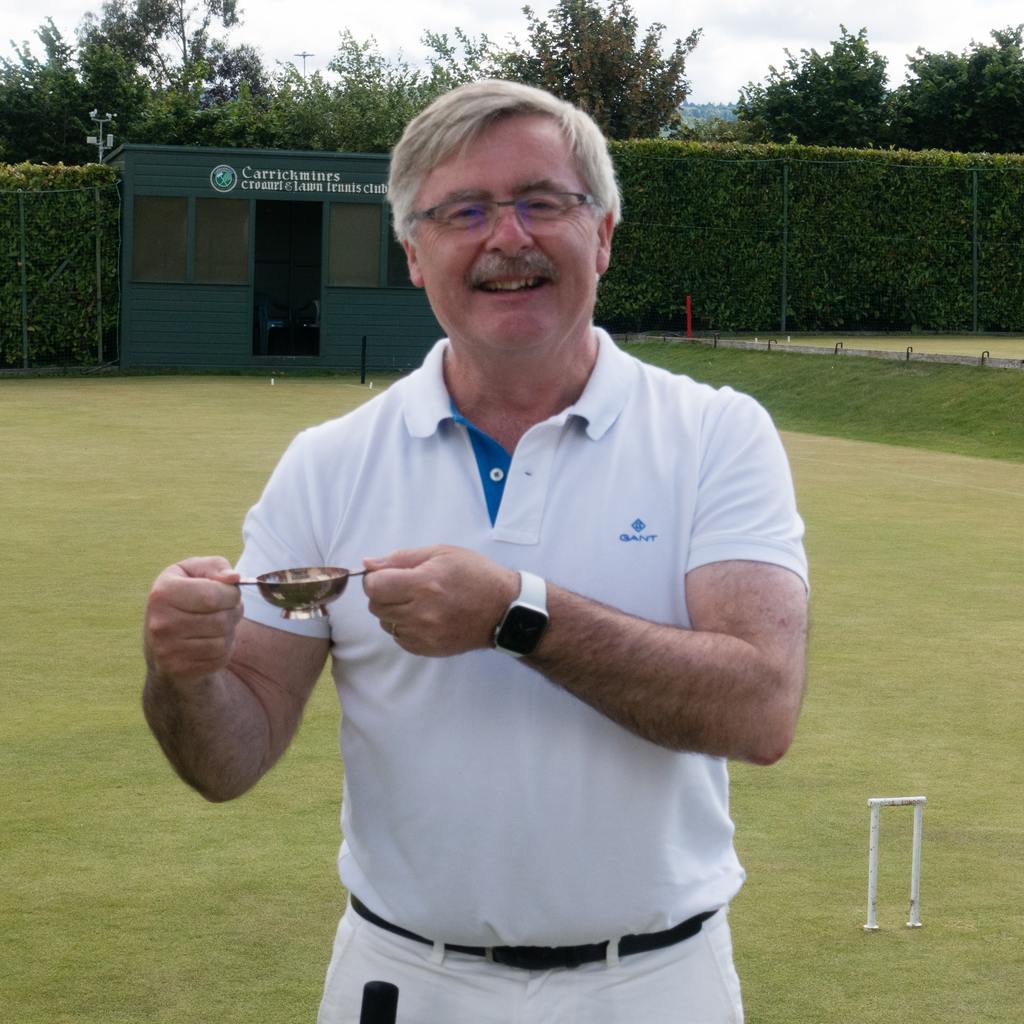 Alan Looney: Winner Maughan Quaich as Best Player of the Match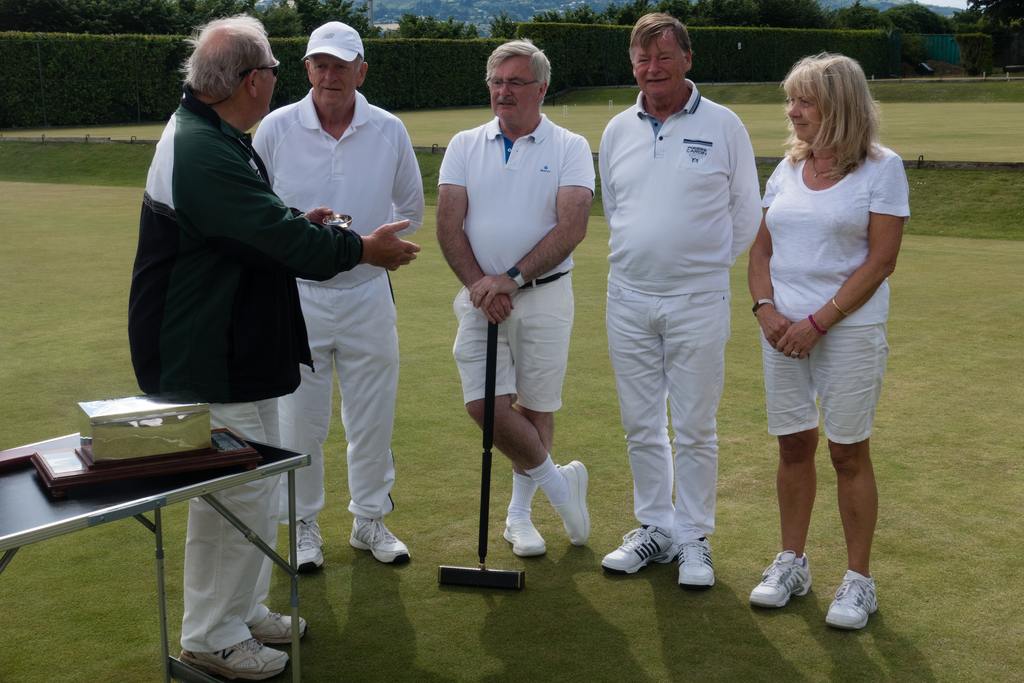 Presenting the Maughan Quaich.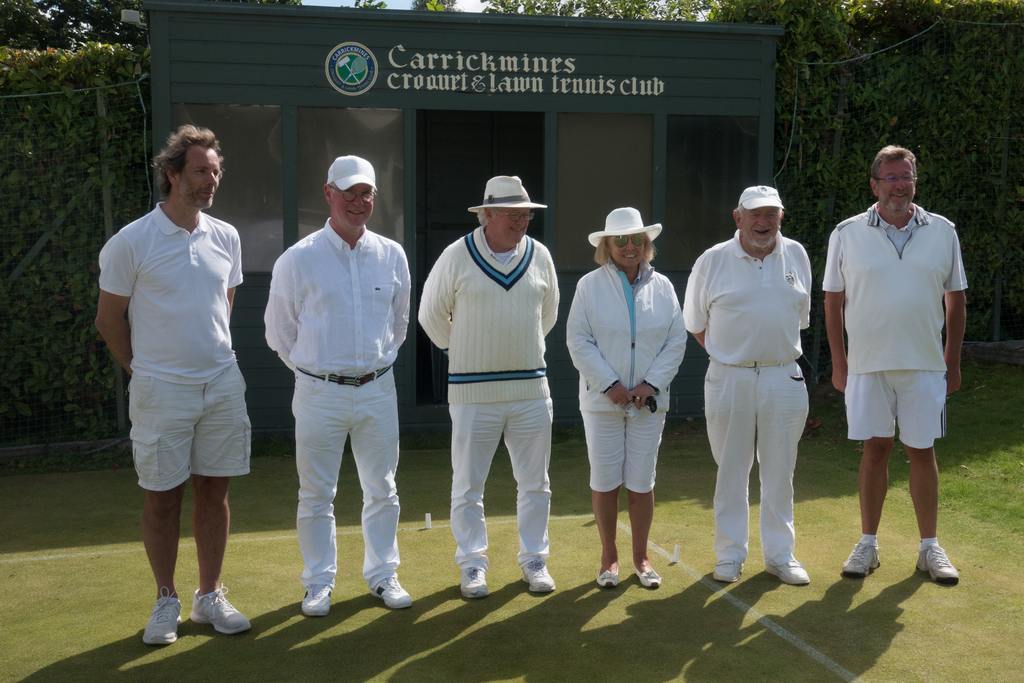 The England Team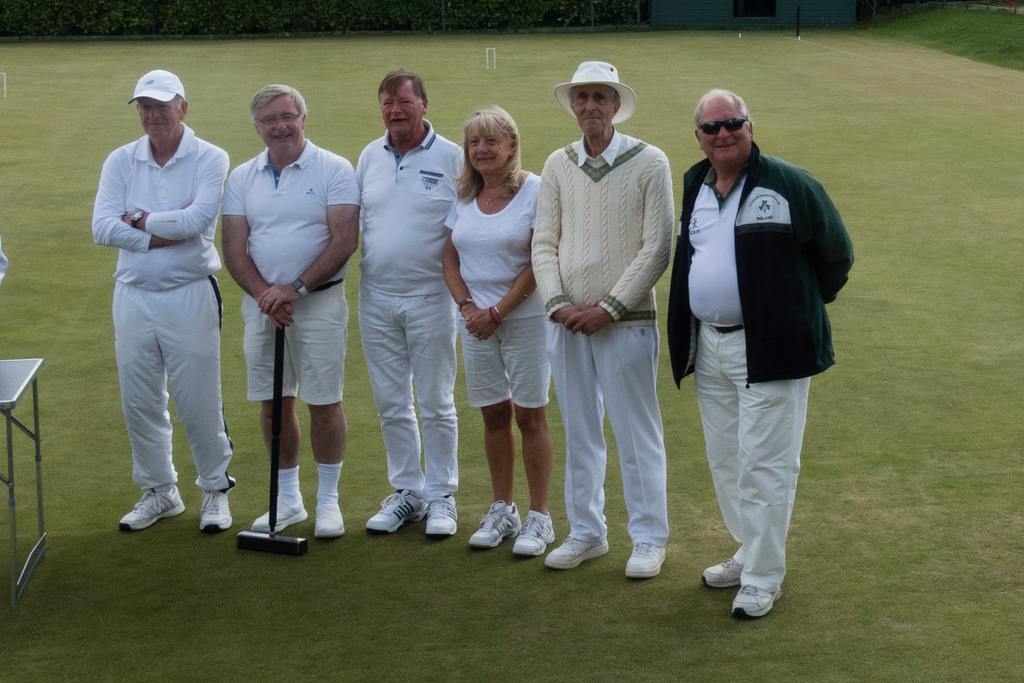 The Ireland Team