We were deeply saddened to learn the news of the very sudden passing of croquet legend Charles Jones at the age of 56. Charles died in Thailand on Monday night where he was holidaying on his way back home to New Zealand following the World Golf Croquet Championship in London in July.
Charles was President of the World Croquet Federation and dedicated much of his time to the development and popularization of the sport. He was extremely passionate and hard-working and he will be sorely missed in the croquet community. He had many friends around the world and was dearly loved by all those who knew him.
This was no end for such a wonderful man. We will all miss him terribly.
R.I.P. Charles
Mark McInerney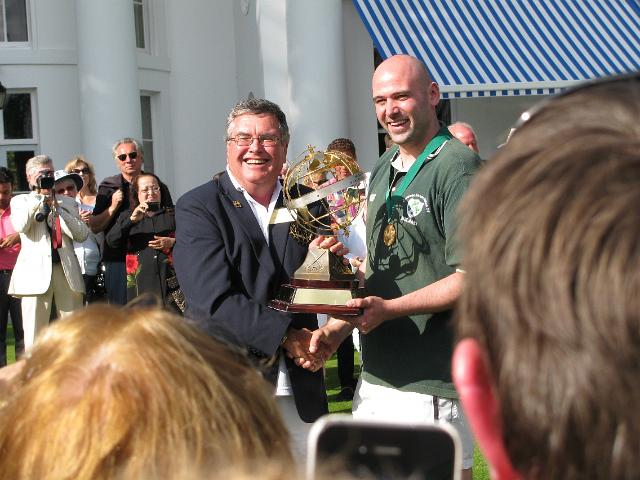 Charles presenting Mark with the WGC Championship trophy.