The Irish Open Golf Championship was held at Carrickmines C&LTC on 15th & 16th Sept 2018.
The winner of the Championship was Harry Dodge from England. He beat Patsy Fitzgerald in the final.
The Handicap Doubles event was won by Anne-Marie McGowan and her son Joseph. They won the match 5-6 where, under the new Irish Golf Handicap system, their target was 5 hoops and their opponents Patsy Fitzgerald and Henry Bagwell( Hurlingham, London) had a target of 8.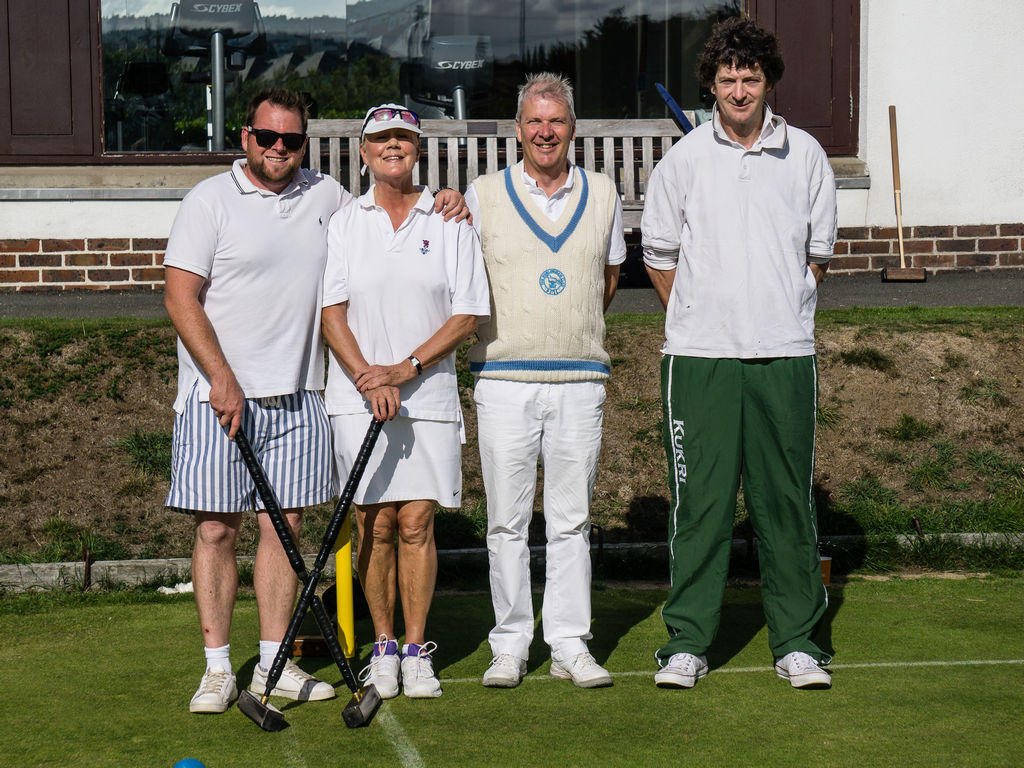 Doubles Final competitors