The 3rd match between the Spanish and Irish women's GC teams took place in the magnificent grounds of the Real Club Pineda in Seville. Three very good croquet lawns, with testing but fair hoops, were surrounded by the golf course, with swimming pools and stables behind the clubhouse and restaurant. The Spanish team, led by Captain Elena Adarve, was not as strong as in previous years, but with some excellent long hoop running and clearances, were still too strong for the Irish team, made up of players from Rushbrooke, Newbridge House, Carrickmines and Herbert Park as well as a handful of UK based players. Although we clocked up more wins than in previous years and there were several close 7-6 losses, the result was a decisive win for Spain. 
Many thanks to the FEC and the Real Club de Pineda for hosting the event and making us feel so welcome.  There was an excellent evening of tapas and drinks in the clubhouse with singing by tournament director Luis de Alarcón and Flamenco and Irish dancing. After the last game on the Sunday the festivities continued with speeches, singing, dancing and a convivial lunch. 
The Irish team was Jane Morrison (c), Patricia Whitty, Clair Whyms, Hillary Whitty, Andrea Widdison, Karen Davidson Perrins, Patricia Mulcahy and Celine Reilly.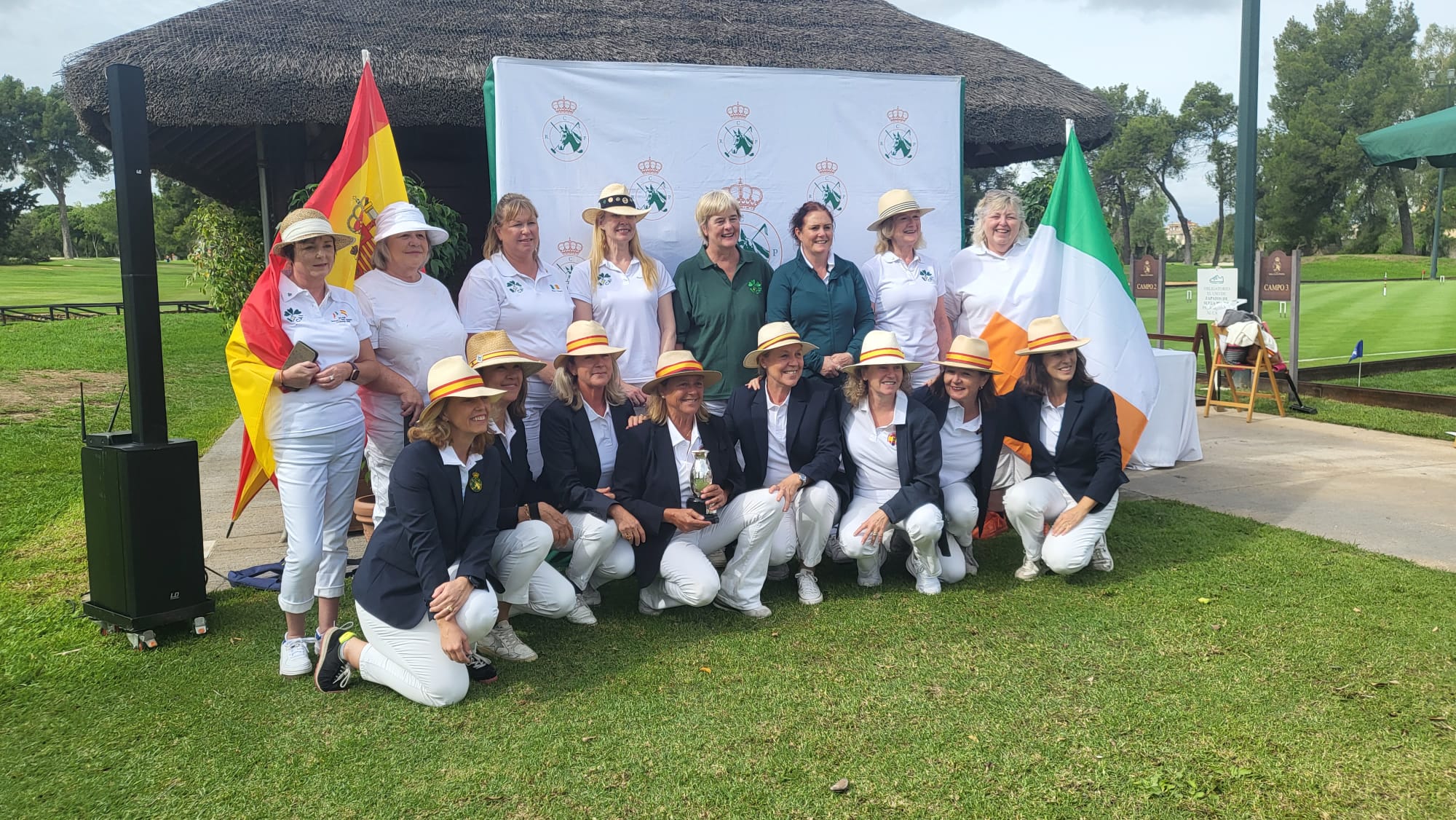 Photo by Campbell Morrison